Epic Software Solutions group was established in Belgrade in 2020. We are a roof organisation gathering several development offices across Europe. Together we make a corporation that provides web and mobile solutions for international clients. We are a melting pot of cultures and the meeting point of the top IT talents.
EpicSS Serbia focuses on outsourcing, nearshoring, offshoring, and project-based solutions. We source local experienced IT professionals and build teams that fulfil your staffing or project needs. Our management is there every step of the way to support the communication between you and your Serbian team. The result we aim for is an innovative and efficient software solution that directly meets your digital growth goals as well as your customers' needs.
We never go for the average. Epic Software Solutions always delivers the best value for money top-tier products. Our leaders make sure of it by maintaining the spark of inspiration within our teams so we all strive for excellence!
Hire an Epic team
Mision
Delivering epic software solutions that rely on the latest technologies and perfectly fit our client's needs. Employing epically skillful talents that quickly and creatively respond to the end users' requirements, thus making their daily lives a bit more comfortable and enjoyable.
Vision
To be a part of the global market, help people everywhere grow, earn, and have fun, and bring a positive change to the world, app by app. Doing this with an untainted approach to every client's and employee's needs and always striving to empower them to unleash their full potential.
Reliability
We don't make promises we can't keep. Our team will make sure to deliver a product and provide support according to our agreement. We will also always be available to resolve any issues you may have with your website or app whenever they occur.
Dedication
Details make all the difference. With EpicSS, you can be sure that each element of the project is executed with the greatest attention. Our teammates have first-rate tech skills and a strong sense of responsibility, and always strive to create a truly top-notch product.
Flexibility
No challenge is too big for us and we are not afraid to think outside the box. We take the time to talk to you and learn about your specific needs. That allows our experienced engineers to create an original solution specially tailored for your business.
Expertise
We have the power to bring your vision to life. The leading people in EpicSS are skillful professionals with more than 10 years of experience. Their extensive IT knowledge is the cornerstone of our business success and the key to fulfilling your digital goals.
Meet our managers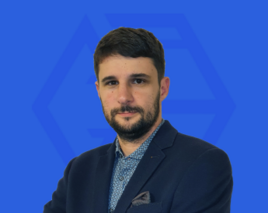 Ivan Zlatović
CEO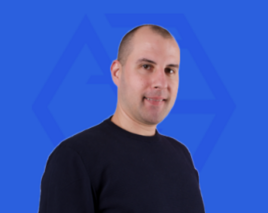 Marko Kapor
CTO